Kajol Biography
Date of Birth
5 August
1974
,
Mumbai, India
Birth Name
Kajol Mukherjee
Height
5' 2" (1.57 m)
Mini Biography
Kajol is one of the most versatile Indian actresses, who has made it to the top through her hard work and sincerity. Extremely talented, her performance has always been appreciated by the Indian folks. She was born on the 5th of August in the year 1975 in Mumbai. Well, in this article, we will present you with the biography of Indian actress Kajol.
Life
Kajol comes from a family that is actively involved in Indian cinema. Her mother Tanuja, aunt Nutan, cousins Rani Mukherjee, Sharbani Mukherjee and Mohnish Behl all are great actors. Her paternal grandfather named Sashadhar Mukherjee was a film director as well as producer. It can be said about Kajol that, acting is in their blood. Her mother was a Marathi and father was a Bengali, therefore she is of Bengali-Marathi descent. She got married to Bollywood actor Ajay Devgan on February 24, 1999. She is thoroughly enjoying every moment of her life with her husband and baby Nysa. Read on to know the complete life history of Kajol…
Film Career
She left her studies, while she was in school. Her career started when she was just seventeen. Her first movie was Bekhudi that was released in 1992. it wasn't very successful. However, it definitely laid the foundation for her career and Kajol was offered a couple of films, many of which were a grand success in the box office. Her movie Dilwale Dulhania Le Jayenge gained immense popularity. It is shown in some of the theaters even today.
Kajol shares a fabulous on screen chemistry with Shahrukh Khan, the king of Bollywood. Kajol has worked in many films with Shahrukh Khan, which also brought her plenty of awards. her blockbuster movies include Baazigar (1993), Karan Arjun (1995), Dilwale Dulhania Le Jayenge (1995), Kuch Kuch Hota Hai (1998) and Kabhi Khushi Kabhie Gham (2001).
Kajol
Kajol
Kajol
Kajol
Kajol
Kajol
Kajol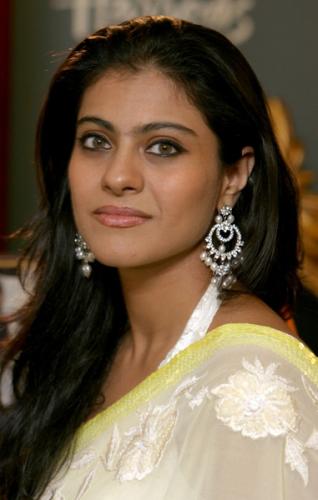 Kajol
Kajol
Kajol
Kajol
Kajol
Kajol
In Conversation with Kajol
Rishi-Kajol At 'Stell Adler Acting School'
Date W/Karan (Feat. Kajol & Kareena) - 1